Welcome to the BYOkids newsletter. Can you believe the kids are back at school already? We hear you, its time to plan your next holiday! We've got some great online deals as well as heaps of domestic and international packages for families. We are arranging holidays in Australia and worldwide for hundreds of families and we'd love to organise yours too. Jump online at www.byokids.com.au a travel resource just for families. Complete our enquiry form or phone a BYOkids travel guru on 1300296543. There are Easter deals and many rates are already out for xmas so start planning your family break now....
Theme Park free deal - Paradise Resort Gold Coast - kids stay and play and Theme Park FREE Deal *KIDS CLUB* Stay 1st March - 30th June $150 per night for a Resort Room. Free Zone 4 Kids club for 0-12 years, free entertainment and activities daily. Plus Stay minimum of 3 nights and get Free Kids entry to either Wet'n'Wild, Movie or Sea World. Must stay before 30 June 09 ONLINE DEAL
What to do in Melbourne? They say 10 of Melbourne's top sightseeing
destinations are Federation Square, Queen Victoria Market, Crown Casino, Southbank, Great Ocean Road, Yarra Valley, Melbourne Zoo/Healesville Sanctuary, Melbourne Aquarium, Phillip Island Penguin Parade and Sovereign Hill. To read the BYOkids top 20 cheap and cheerful things to do with kids in Melbourne..click here An easy and cost effective way to see Melbourne's attractions is a SEE Melbourne card find out more ... for cheap Melbourne Accommodation click here
Easter accommodation deals from just $23 per night - book your Easter accommodation now - If you are planning on getting away this Easter you need to book your family accommodation now to get the pick of the bunch. These specials include caravan park sites from $23 Cabins from $75, Hotels from $95, Beach houses from $170, Apartments from $100. Rates start at just $23 ...click here. If you are heading to the Gold Coast visit whitewater world, Dreamworld, Movie World, Sea World, Australian Outback Spectacular or wet-n-wild during your stay buy your theme parks online and get express entry click here...
Australia Zoo - Crikey this place is good. The late croc hunter Steve and his wife Terri have done Australia proud with this fantastic zoo. There is heaps to do and see here with daily crocodile shows, animal encounters, get up close and personal with koalas and kangaroos or have a photo sessions with a snake. The zoo now has tigers, elephants and cheetahs too. Located 1 hour to the north of Brisbane near the Glass House Mountains. Transfers available by croc express buses from Gold Coast, Brisbane and Sunshine Coast. Buy Australia Zoo tickets and all your theme park and attractions tickets online at BYOkids click here...
Hong Kong Disneyland
is a fantastic family holiday destination, a whimsical world of imaginations where enchanting stories and timeless places come to life right before your eyes. A visit here will take you from a fairy tale castle to an intergalactic mountain, and to a world where you can see jungle elephants on an exotic river! You'll see snakes that hiss and bears that talk, be photographed with beautiful princesses, ride old-time taxis and space-age rockets – all in one day! Main Street, U.S.A., Adventureland, Fantasyland and Tomorrowland all come together to create a magical adventure everyone will love! Make your kids dreams come true... take advantage of our Hong Kong Disneyland deals today,
find out more...
Interesting cruise facts - On an average cruise, Pacific Sun's culinary team of 72 chefs, cooks and bakers will use around 50,000 eggs, 1000 kg bacon, 2500 kg rice, 1000 kg lettuce, 1500 kg pineapples, 2800 kg chicken, 5000 litres of milk, 375 kg of coffee and 7500 tea bags. . P&O only allow a certain amount of children of each age group on a cruise. Most school holidays 2009 cruises are full already for kids. If you would like to cruise 2009 or 2010 with your kids please dont leave it too late. If you would like school holidays cruising with kids 2010 itineraries are available ex Sydney and Brisbane. You should be depositing now to avoid missing out. Complete our enquiry form or phone 1300296543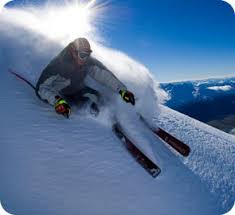 Ski Season is just around the corner - Both the North and South Islands of New Zealand offer fantastic skiing and snowboarding. They have world class ski schools for kids and big kids too!! The Southern Alps of New Zealand are bigger than the Swiss, French and Austrian Alps combined. They rise to over 2000 metres (6562 feet) in a spine across the back of the South Island. The North Island boasts the stunning active volcano Mt Ruapehu. There are dozens of different ski areas and each has its own distinctive flavour. Queenstown and Wanaka are two of the most popular ski areas in New Zealand for families. Or maybe you'd prefer to ski in Oz.. its time to start planning your 2009 ski holiday now Complete our enquiry form or phone 1300296543
Win one of two Yo Gabba Gabba prize packs - Are your kids mad for Muno? Passionate about Plex? Batty for Brobee? Now you can get the whole gang, and do your very own dancey dance all day long! From the hit TV show comes the new range of Yo Gabba Gabba! toys. The cool and funky toys mirror the show's hip, fresh style and offer kids new and original ways to interact with the Yo Gabba Gabba! gang. To celebrate the release of the fun new Yo Gabba Gabba! toy range, we have 2 prize packs to giveaway, each containing Muno's Groovin' Guitar, Silly Head, Gab 'n Sing, and 2 x Drivin' Friends. Each pack is valued at $116.96 terms and conditions. Enter here....
Sydney Harbour Family Pirate Cruise with Barbeque Lunch - Treat the family to a once in a lifetime experience on Sydney Harbour. Enjoy a day of family fun and laughter on this swashbuckling Sydney Harbour pirate cruise. Sydney Harbour is your magnificent backdrop as the whole family is entertained on this two-hour interactive adventure onboard Sydney's only authentic tall ship. Pirate and mermaid fancy dress costumes are encouraged and rewarded. Haul on a rope and help set the sails, sing along to the pirates songs, participate in the many games and activities, including a treasure hunt onboard the ship or simply sit back in comfort and style and enjoy the views of Sydney's magnificent harbour. A mouth-watering barbeque lunch will be served on board. This is a wonderful fun-filled day for the whole family to enjoy. Special family price... be quick
5-Day Monkey Mia Dolphins, Pinnacles Desert, Kalbarri and Ningaloo Reef Tour from Perth - Take the family on a five-day journey along Western Australia's outback coast in a luxury coach. You'll go swimming and snorkeling in the pristine waters of Ningaloo Reef, view the stunning red gorges of Kalbarri, wander amongst the limestone spires in the mystical Pinnacles Desert – and perhaps enjoy a magical encounter with the renowned wild dolphins of Monkey Mia. Special Offer - FREE Perth Airport Transfers (valued at AU$54pp) PLUS Perth and Fremantle Tour (valued at AU$72pp). Special offer valid for travel to March 31, 2009. ONLINE DEAL
Playgrounds and Parks - there are hundreds of fantastic playgrounds around the country to spend a cheap day out with the kids. So why not check out our Melbourne playgrounds, Sydney Playgrounds, Western Australian Playgrounds and South Australian playgrounds sections and enjoy a family day together. Check out our article on 20 cheap and fun things to do in Sydney with the kids...click here
Skip the Queue with express entry to the Theme Parks Dreamworld
- Buy your tickets online before you visit the Gold Coast theme parks and you don't need to wait in the ticketing queue. Get express entry at Dreamworld, Seaworld, Movieworld, Whitewater World, Wet'n'wild. Buy your escape pass, fun pass, 3 day super pass all online at BYOkids.
Buy online now... click here
House sitting with kids....
Did you hear the one about the family that took a holiday in a Villa in Tuscany, then a London apartment followed by a cabin in the Rocky's and paid nothing for accommodation? Well its no laughing matter, its absolutely true. To top it all off they had a free car too!! What's that you say, impossible? Not if your prepared to swap your house with someone else's. With the kids in tow it is a little more difficult but not impossible to do...
Read more...
Sea World Resort best ever deal *KIDS CLUB* To celebrate its recent makeover, Sea World Resort has released its best deal yet! For just $77 per person, twin share you can rediscover the "new look" Sea World Resort and enjoy the fantastic new $1million WaterPlay kids area at the pool. - Sea World Resort - With full-size water slides, 3 lagoon pools plus direct monorail access to Sea World, Sea World Resort & Water Park is the ultimate theme park holiday destination. Sea World resort, Gold Coast features 405 rooms with most that can accommodate up to 4 guests. In addition to 5 restaurants and 2 bar areas the resort offers a host of seasonal watersports, a popular evening Kids Club (kids 4½ to 12 yrs) plus massage and beauty. Get free and unlimited use of the WaterPlay aqua playground and the newly acquired 1.6 hectare Water Park. Loads of slides, jets and a giant water-filled tipping bucket. Entry to the Water Park is included free for all guests staying at the resort. The Water Park area provides licensed dining plus private cabanas for hire where you can enjoy Pay TV, couches, towels, stocked bar fridge, sunscreen plus waiter service. Sounds just lovely doesn't it...see what deals are on offer....click here
Jean-Michel Cousteau Fiji Islands Resort *KIDS CLUB* Experience luxury in Fiji. The award-winning, five-star Jean-Michel Cousteau Fiji Islands Resort is located on the island of Vanua Levu on 17 acres of coconut plantation, the accommodation overlook the peaceful waters of Savusavu Bay. Child Care is available by the Jean-Michel Cousteau staff. Personal child care means parents have to brief their dedicated nanny (or nannies) on a child's needs just once. To ensure a positive bond, they encourage parents to include their nanny in family activities other than Bula Club. Package includes flights, 6 nights accommodation, transfers. Find out more about 5 star Fiji packages... Order your free South Pacific brochure click here
Personalised Name Labels - Ok...how many hats did you lose on your last holiday?? Is your child already down to just 6 pencils or textas despite having a full pencil case at the start of term. Or perhaps its the lunch box or family tupperware that never seems to make it home. If this sounds familiar you have two choices.... you become best buddies with the girl that does lost property at your daycare or school (could be fun but do you have the time??) or you invest a small amount in personalised fun and funky labels. Whether its for home or holidays label everything.....Order online today
Soft Adventure travel
is growing in popularity amongst families. Companies such as Peregrine tours offer itineraries designed with kids in mind. Take the kids on an unforgettable educational and fun holiday. Peregrine tours offer family adventure tours in Borneo to see the Orang-u-tangs, Kenya, Egypt, China, Africa, Thailand, Cambodia, Laos, Vietnam, India, Turkey and more.
Order a free copy of the Peregrine family brochure now
If you'd like information on departure dates and costings visit our
adventure holidays section
or complete our
enquiry form
or phone 1300296543
Remember for all your family holiday ideas, tips, deals and packages log onto
www.byokids.com.au
...your family travel gurus
If you recieved this email in error we do apologise simply unsubscribe via the link below... we'll miss you!!